Five reasons why all organisations should consider hiring an apprentice!
Posted on: 10th Feb 2023

Apprenticeships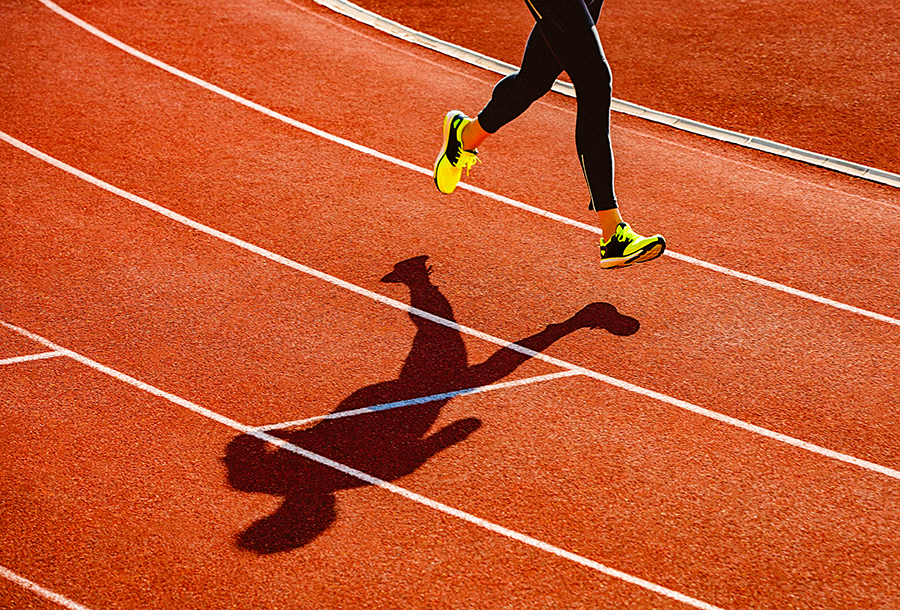 This week marks National Apprenticeship Week – an opportunity to shine a light on the outstanding work and achievements of apprentices and their employers across the UK.
It also presents a chance to promote the positive impact apprentices have on business, and how their knowledge and skillsets contribute to organisations achieving their short and long-term objectives.
Today, it's estimated there are 12 members of staff studying an apprenticeship for every 1,000 workers. So, what are the other 9,988 employees and their place of work missing out on?
We explore the top five reasons why every organisation should consider hiring an apprentice in 2023 in our latest blog!
Increase productivity!
A recent Government report issued by the Education and Skills Funding Agency revealed 78% of employers agreed hiring an apprentice helped them to boost productivity.
In addition, 74% of employers said apprentices helped to improve their products and quality of services as apprentices established themselves as highly skilled workers before finishing their training.
By hiring an apprentice, employers not only add to their team but also free up time for senior members of staff who can hand down responsibilities to enthusiastic learners.
You can read the Government's report in full by clicking here.
Expand and upskill your workforce!
Contrary to many people's belief, apprenticeships are available to both new AND existing members of staff.
This means employers can choose to add to their workforce by hiring enthusiastic new workers with fresh ideas or upskill their existing team by offering them the opportunity to achieve an industry recognised qualification.
Or you can do both! It's important to note it is the employer's responsibility to pay new apprentices the National Minimum Wage rate of £4.81 per hour for those aged 16-18 or 19+ in their first year.
In any example, ALL apprentices are required to – by law – dedicate a minimum of six hours of their working week to training and education. This can be delivered internally, although most employers outsource education via a registered training provider at no additional cost.
READ MORE: Schools invest in apprenticeships to boost pupils' learning experiences
Develop skillsets which are relevant to your sector!
Apprenticeships in their modern form come in all shapes and sizes – and cover every career path you could imagine!
From management to legal services, sports coaching and hospitality, there is an apprenticeship out there for everyone. And they are delivered at different levels to accommodate workers at all stages of their career from Level 2 intermediate to Levels 6 and 7 degree.
As with any apprenticeship, training is carefully tailored so what apprentices learn can be applied into the real-world.
Long-term staff development!
Opportunities to plug skill and knowledge gaps do not come more cost-friendly than an apprenticeship.
It is in any organisation's interest to recruit and develop staff who can contribute to a company's overall success.
By investing in the development of your staff, it also shows you value their service and positions your organisation as a positive and supportive place to work.
Paul Virgo from Birmingham City FC Community Trust said: "A big part of our apprenticeship programmes is regular conversations about career opportunities and personal development.
"Apprenticeships help develop qualified and skilled workers for the future and we are pleased to support this."
READ MORE: Birmingham City FC Community Trust partners with Ignite Training
Boost team morale!
Remember the Government's report we referenced earlier?
The same paper also analysed staff morale, with 73% of employers stating their overall team spirit improved by hiring an apprentice.
Employers said allowing staff to study higher and degree level apprenticeships while working offered them the chance to gain valuable skills, increase their earning potential and boost career opportunities.
Apprenticeships also bring employees together, with qualified staff able to advise and mentor learners who they were otherwise unlikely to engage with. Apprenticeships are also proven to reduce staff turnover and reduce the requirement for succession planning.
Contact Ignite Training to learn more!
Are you responsible for an organisation and would like to learn more about how hiring an apprentice or enrolling a current member of staff onto a programme could benefit your business?
Drop our friendly team a message today via:
Email – hello@ignitetraininguk.com
Call – 0300 303 0890
We look forward to hearing from you soon!