Where are they now? Former Ignite apprentice chasing dream career at University Campus of Football Business
Posted on: 2nd Nov 2022

Apprenticeships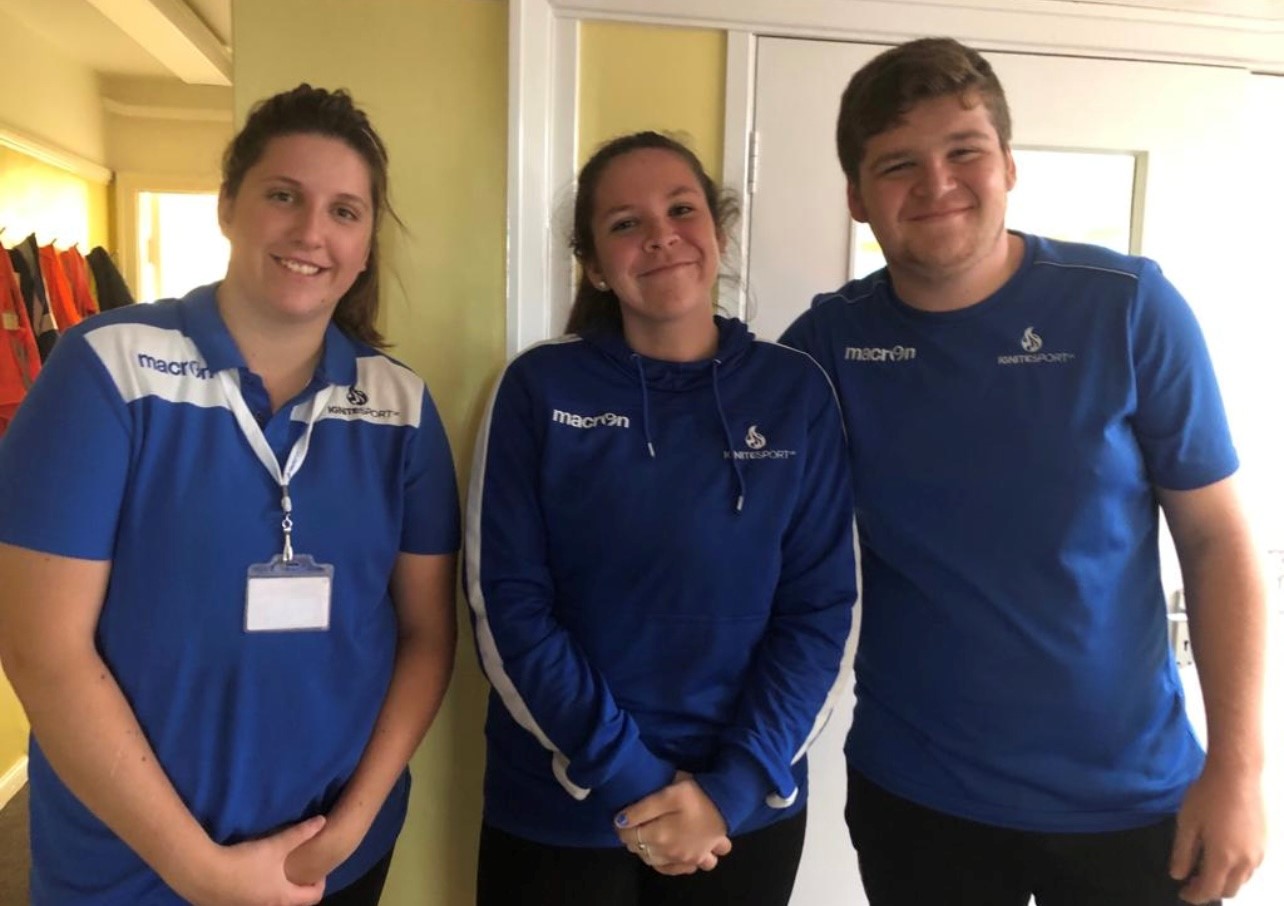 King Charles III described apprenticeships as 'vital' in a recent BBC interview, stating they make a visible difference to people gifted with technical skills.
As His Majesty mentioned, vocational qualifications play an essential role in helping learners acquire job-specific skills while developing a strong understanding of an industry that interests them.
Increasingly, apprenticeships are being used as a bridge to broaden learners' knowledge at university and other higher education sites.
Georgia Hill studied Level 2 and Level 3 apprenticeships in sports coaching with Ignite Training before completing a degree in Physical Education at Leeds Trinity.
Now, she has new career ambitions after enrolling onto the world-famous UCFB Etihad Campus. Here's her story and how what started as an apprenticeship is leading to global career opportunities.
The beginnings
Georgia's first touchpoint with Ignite Training occurred when she started her A-Level studies at Lord Williams's Upper School in Thame.
She completed a Level 2 sports coaching apprenticeship and decided to broaden her knowledge by later enrolling onto a Level 3 programme.
"I've always loved sport and studying a coaching apprenticeship with Ignite was available as an option at the beginning of Year 12," she said. "That's how it started, and I've never looked back!"
READ MORE: Five famous faces who started life studying an apprenticeship
University pathway
The 23-year-old used her Ignite Training qualifications to study a degree in Physical Education at Leeds Trinity University.
Increasingly, school leavers are using apprenticeships as a bridge to higher education.
Studying an apprenticeship means an individual can earn money while establishing real-world skills in a professional environment and gaining a qualification.
"I do believe many people misunderstand apprenticeships," said Georgia. "It's common for people to think once you start an apprenticeship that's it, you'll never go to university or leave that industry.
"Apprenticeships are delivered right up to degree level as well. Regardless of your experience or career, there is a programme for almost everyone which can benefit a person's personal and career development."
Studying an apprenticeship
Apprenticeships serve multiple sectors – including sport – and are delivered at different levels.
They include:
Level 2 (intermediate) – equivalent to a GCSE
Level 3 (advanced) – equivalent to an A-Level
Levels 4, 5, 6 and 7 (higher) – equivalent to a foundation degree and above
Levels 6 and 7 (degree) – equivalent to a bachelor's or master's degree
By law, an apprentice must commit a minimum of 20% of their working hours to education which can be delivered either internally or externally.
"My time at Ignite has prepared me to tackle every challenge head on," said Georgia. "I've learnt to work independently and with groups of people in different departments.
"Going straight into work from school and combining your profession with education wasn't daunting at all. I was immediately welcomed and made contacts who I remain in close touch with."
READ MORE: More people beginning an apprenticeship in the UK
Global opportunity
Founded in 2011, the University Campus for Football Business delivers ground-breaking undergraduate degree programmes in the football and sports industry.
Its graduates are equipped to explore careers in coaching, the media, events management, sports finance, sports law, marketing and more.
As part of her studies, Georgia will jet off to Miami in January to attend a major global sports conference to see how sport as a business works the other side of the Atlantic.
"It will be an amazing experience," said Georgia. "I'm looking forward to watching the city's different sports and seeing how sport as a business operates outside of the UK.
"The operations side interests me massively and that stemmed from my placement with Ignite Training. It started to click in my mind that there are other options in sport outside of coaching which is what led me to enrolling at UCFB.
"The course touches on modules including finance, operations, leaderships and global consultation too so we're exposed to a lot of options which is great."
Careers in sport
Seven years after first enrolling onto an apprenticeship, Georgia has no regrets and is now advising more school leavers and professionals considering a career change to enrol.
"Apprenticeships are a fantastic way to get your foot in the door regardless if you're a school leaver or have more professional experience," she said. "You make great industry connections and can either look to seek employment once your education finishes or go the extra mile and consider other higher education programmes like UCFB."
To learn more about Ignite Training's apprenticeship portfolio, visit our dedicated apprenticeship page on our website by clicking here.