REVEALED: The public's most common apprenticeship misunderstandings
Posted on: 22nd Feb 2022

Apprenticeships
Earlier this month, we learnt how apprenticeships are being used to positively impact individuals, businesses and the wider economy as part of National Apprenticeship Week.
We heard from Ignite Training apprentices Ethan and Olga and how their vocational qualifications are helping them establish essential skills, knowledge and behaviours through bespoke education and on-the-job development.
To some, apprenticeships still mean a second-resort, post-16, qualification serving only a limited number of sectors. In this blog, we challenge those stereotypes and outline why apprenticeships now appeal to more people than ever.
Myth-buster #1 –
Apprenticeships are for school-leavers only
This is perhaps the most common misunderstanding concerning modern day apprenticeships.
At Ignite Training, we work with apprentices of all ages – each of whom are at different stages of their careers.
The latest Government statistics show 47% of apprenticeships started are by people aged 25 and older. Why? Because apprenticeships help people to not only reskill and change careers, but also add to their existing skillset in their current sector of employment.
For employers, apprenticeships are a reliable and effective way to provide employees with a proven development pathway to learn new skills which can benefit any company's productivity.
READ MORE: Aspiring tennis coach says apprenticeships are for people of all ages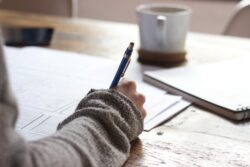 Myth-buster #2 –
Apprenticeships are low-level qualifications for people starting a career
Many people still believe once an apprenticeship has been completed, it marks the end of a person's education.
But apprenticeships are delivered to not one, nor two, or three levels. In fact, there are six programmes to study with Level 6 being the equivalent of a full bachelor's degree and Level 7 a masters degree.
It means apprenticeships accommodate people at all stages of their career, including those who have just left school or university and established professionals.
READ MORE: How apprenticeships help people climb the career ladder
Myth-buster #3
Hiring an apprentice means finding a college to deliver off-site education
In the UK, it is a legal requirement for all employers hiring an apprentice to dedicate at least 20% of a person's working hours to training, education or further studies.
Unknown to some, providing this training does not mean an employer has to partner with a college. Instead, many firms choose to use external training providers who deliver the education aspect of an apprenticeship online via weekly team and individual lessons.
Using an external training provider means apprentices meet and learn with likeminded individuals, with whom they can share new ideas and skills to benefit the company they are working for.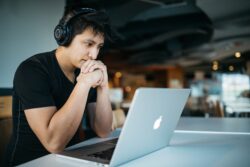 Myth-buster #4 –
Apprenticeships are only available for people doing 'manual' jobs 
Apprenticeships have been around for centuries. In fact, in the early 1900s it was estimated as many as 340,000 people started an apprenticeship each year.
But it's only in recent decades apprenticeships have been made available to serve all sectors to provide people with a proven development pathway to fulfilling a successful career.
Whether you're interested in business, creative and design, teaching, health and science, marketing or law, there will be an apprenticeship for you!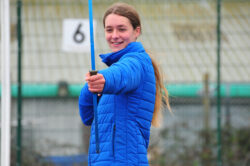 Myth-buster #5
All apprenticeships are poorly paid
From April 2022, all apprentices will be entitled to receive the minimum hourly rate of £4.81 per hour.
But many companies pay more. Jaguar Land Rover are currently employing Level 3, Level 4 and Level 6 apprentices for £14,000, £16,000 and £20,000 salaries respectively. It's also possible for apprentices to combine training with another part-time job, so they can continue to afford monthly bills and develop skills in a career that interests them.
It's important to remember all apprenticeships are debt free to the learner too.
Myth-buster #6
Apprentices add little value to a businesses operation
A recent Government survey designed to learn more about the effectiveness of modern-day apprenticeships revealed 96% of employers experienced at least one benefit of hiring an apprentice.
The survey also revealed 74% of employers agreed that apprentices helped to improve products or service quality with 78% saying apprentices helped to improve overall productivity.
When you invest in apprentices, you're investing in your company's future, not just those you hire.
Read the survey's full findings.
Myth-buster #7
Apprenticeships are used by people as an alternative to university 
Wrong! In fact, it's quite the opposite with many people now choosing to study an apprenticeship to gain entry level qualifications and develop job-specific skills before furthering their education.
Oxford City FC goalkeeper Ethan Gough enrolled onto Ignite Training's Level 3 Junior Content Producer programme in September after being accepted by Staffordshire University to study its sports journalism course.
Since starting his apprenticeship, Ethan has been responsible for Oxford City FC's social media accounts, news stories for the club website, PA announcements and matchday commentary.