NATIONAL APPRENTICESHIP WEEK: Ignite apprentice Ethan engages millions of football fans via TikTok
Posted on: 7th Feb 2022

Apprenticeships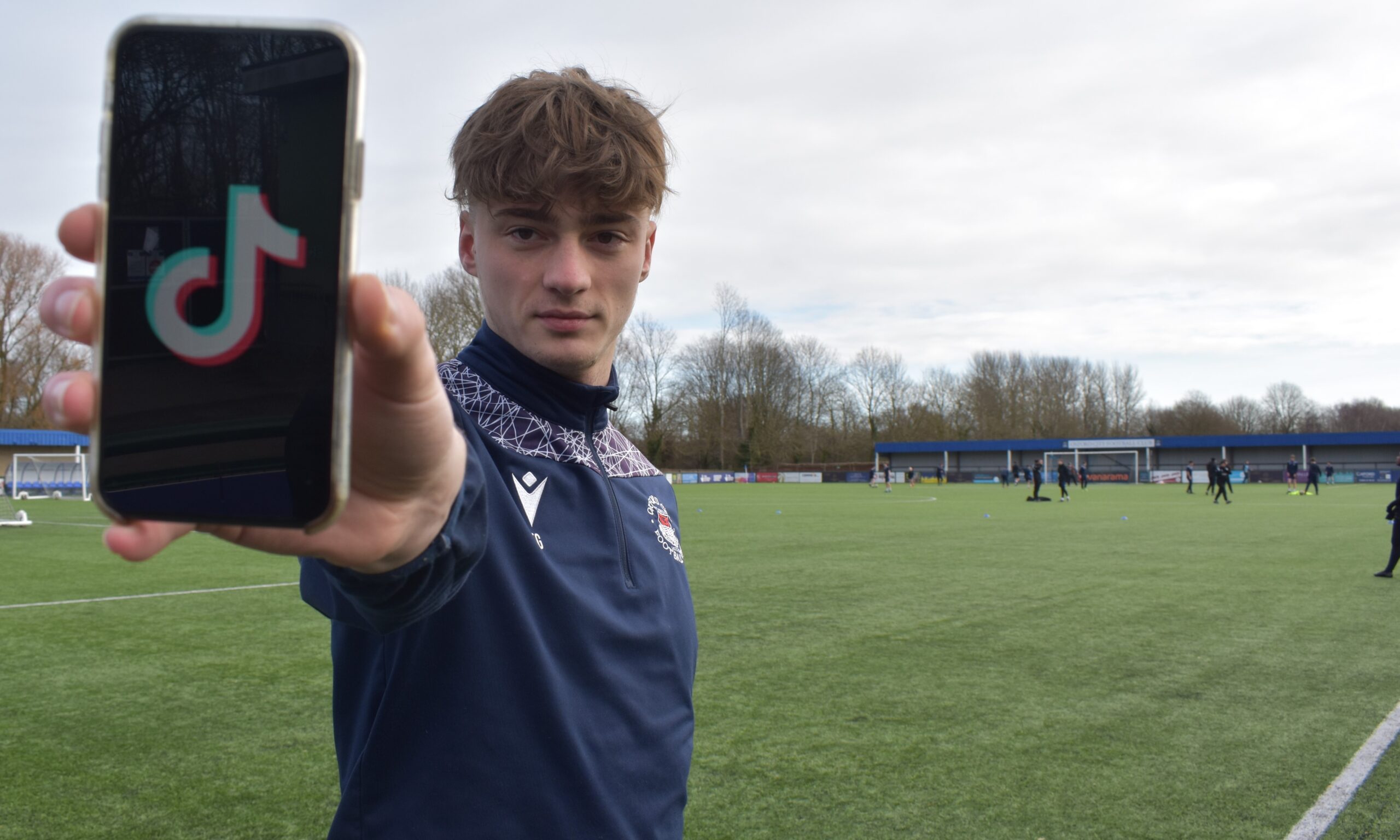 This week is National Apprenticeship Week, an opportunity to shine a light on the positive impact apprenticeships make to individuals, businesses and the wider economy. 
Ethan Gough is an apprentice with Ignite Training. He studies our Level 3 Junior Content Producer programme and has used his vocational qualification to engage millions of football fans via TikTok. Here is Ethan's story. 
An Oxford City goalkeeper with aspirations to fulfil a career in the media has taken the club's online presence to unprecedented levels by engaging four million users on TikTok.
Ethan Gough trains twice weekly with the National League South club, but his matchday commitments this season have swapped from between the posts to behind the camera.
The teenager enrolled onto Ignite Training's Level 3 Junior Content Producer apprenticeship in September after graduating from Velocity Football and will begin a Sports Journalism degree at Staffordshire University this autumn.
Ethan established Hoops' TikTok account at the beginning of the apprenticeship as part of his development and understanding of social media. The account has since engaged over four million people, with the highest-viewed video which mimicked Cristiano Ronaldo's 'Siu' celebration attracting a staggering 1.6 million plays.
"We could never have predicted the volume of engagement Oxford City's TikTok account would generate when we first set it up," said Ethan. "Our fans enjoy the tongue-in-cheek videos and they've proven to be popular among the wider football community too.
"Social media has helped to bring fans closer to the action than ever before and it's important for teams to use platforms like TikTok to engage new and existing audiences to help drive matchday attendances.
"We're regularly posting content which attracts over 250,000 views by understanding and targeting our key audiences which is amazing for a step two non-league club. It's been a brilliant season to be part of and the hard work of the players and backroom staff on and off the pitch has contributed to an overall feel-good factor."
Ignite Training's Level 3 Junior Content Producer apprenticeship is the latest vocational qualification the Oxford-based training provider delivers to organisations looking to upskill new and existing staff.
Ethan participates in weekly Zoom-based lessons and has one-on-one sessions with course tutor Richard Tilley of Fortitude Communications.
The qualification enables Ethan to combine training with on-the-job development, where he is responsible for Oxford City's social media, news stories for the club website, PA announcements and matchday commentary.
Ethan added: "My apprenticeship has granted me a great insight into what a career in media would be like. I feel combining education with hands-on practical experience has helped build the foundations I need.
"There are no glass ceilings either. I've been able to take on different responsibilities such as social media, match reports, commentary and operating the PA announcements on matchdays too.
"Personally, I feel my interview technique has improved. I didn't understand how to approach interviews before starting the course but now I'm confident going on camera and speaking to players or managers about the game.
"I'd definitely recommend an apprenticeship to anyone considering a career in media. Not only am I getting paid, but I'm also developing key skills and knowledge before studying sports journalism full-time at university."
Further information about Ignite Training's apprenticeship provision and free online adult education in coaching and wellbeing is available online via its website.