'Use it, or lose it': how ALL organisations can take advantage of the apprenticeship levy
Posted on: 4th Jul 2023

Apprenticeships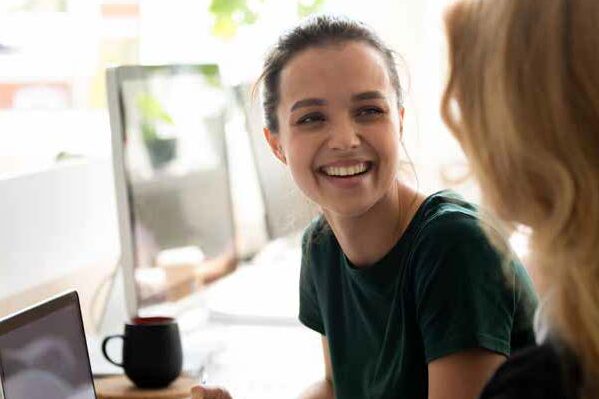 In April 2017, the Government launched the apprenticeship levy with an aim to help young people get a foot on the career ladder while upskilling existing employees' qualities.
It was former Prime Minister David Cameron's vision for the levy to increase opportunities for those wishing to learn a skill which could lead to a well-paid job and a fulfilling career.
Since the beginning of the academic year, over 630,000 people across England have engaged with an apprenticeship. Every one of these apprentices would have benefitted from funding secured by their employer via the levy.
But what is it? And how can organisations of all sizes unlock access to funding so they can support a national vision to generate a fit and competent workforce for the future? We explain the apprenticeship levy in full in our latest blog.
Levy explained
The apprenticeship levy requires businesses with an annual wage bill of £3million or greater to pay 0.5% of their payroll into a Government pot each year.
These funds are readily available to assist with costs associated with recruiting and training apprentices.
But not all levy funds are spent. Excess money is returned to the Treasury as a tax so businesses with a wage bill of less than £3million per year can unlock access to training and recruitment services.
This process means non-levy paying organisations are only required to pay 5% of their apprentice's training costs in addition to their wage. It's for this reason upskilling existing staff via apprenticeships is extraordinarily cost-effective for businesses of all sizes.
If you don't use it, you lose it!
The process
There are four key stages for any organisation when they decide to invest in the power of apprenticeships.
They are:
Creating a digital account
It is a requirement for all organisations working with apprentices to setup a digital account via gov.uk before enrolling any member of staff onto a course. This is a simple process which any good training provider will be able to assist with.
Recruitment
Now you have a digital account – which formalises levy payments – it's time to recruit an apprentice or enrol existing staff onto a course. Again, this process will be managed by all good training providers.
Delivery
It is a legal requirement for organisations to dedicate a minimum of six hours every week to off-the-job training for each apprentice. Training can be delivered either internally or externally with programme length ranging from 12 months to several years.
Incentive payments
If your apprentice is either aged 16-18, 19-25 with an education, health and care plan or 19-25 and used to be in care, you can receive a £1,000 grant.
This grant is paid in two £500 instalments after 90 days and after 12 months.
Non-levy paying businesses
If you're responsible or work for an organisation whose wage bill is less than £3million annually, you can still access levy funds.
Previously, non-levy paying businesses were capped at unlocking financial support via the levy to 10 apprentices per year. Today, these organisations can access financial support for as many apprentices as they wish.
It's estimated the levy raises £2.46billion each year which ensures non-levy paying organisations:
Pay only 5% of the cost associated with training and assessing your apprentice (the levy funds the other 95%).
Can access a £1,000 grant when hiring eligible apprentices.
By contrast, levy paying organisations are entitled to access training and assessments for free.
Value for money
It is without question apprenticeships represent fantastic value for money for any organisation wishing to upskill new or existing staff via vocational qualifications.
Not only are apprenticeships proven to develop skills relevant to an organisation, but they also boost productivity and help improve the quality of a company's service. They assist with staff retention too and training can be adapted to suit the needs of any business.
So, what are the outgoings should you wish to invest in apprentice?
Wage
This is the biggest financial commitment. The current national minimum wage rate for an apprentice is £5.28 per hour – or just under £11,000 per year.
Remember, if you are enrolling an existing member of staff onto a vocational qualification, you are not required to pay this salary on top of their existing wage.
Training costs
Apprenticeship training costs can be as little as £6,000. As a non-levy paying organisation, it would be a requirement to pay 5% of this fee with the Government covering the rest.
Equipment
It might be your business is required to invest in a laptop or additional equipment so your apprentice is equipped to start their training. If your apprentice is eligible to receive a £1,000 grant, this money can be used to help cover these costs.
Get in touch!
If you represent an organisation considering unlocking levy funding to train existing employees or looking to hire an apprentice, speak to our friendly team today who can provide more information.
Our Business Development Manager Sorcha Murphy can be contacted via s.murphy@ignitesportuk.com or email hello@ignitetraining.com for more details.
We hope to hear from you soon!