Solihull Moors invest in apprenticeships to unlock aspirations on and off the pitch
Posted on: 8th Jul 2022

Apprenticeships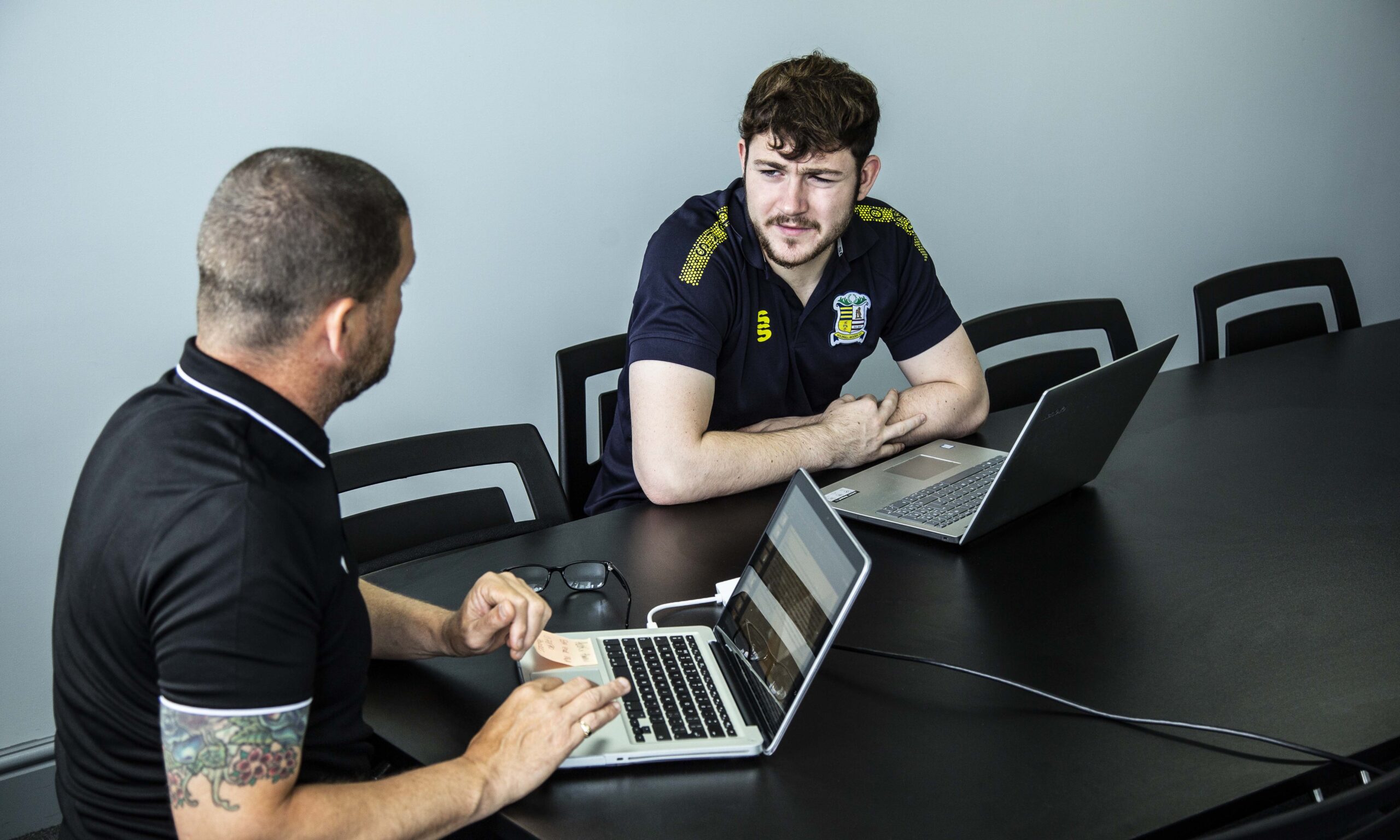 Solihull Moors has invested in training the next generation of sports coaches and community workers to help the club achieve its aspirations on and off the pitch.
The National League club has partnered with Oxford-based registered training provider Ignite Training to offer full-time employment and education to people considering a career in sport.
Five apprentices are already employed by the Moors, with a further two joining in September. Each apprentice combines learning with coaching in the community, supporting the club's junior and youth teams and assisting on matchdays.
It is hoped that learning and on-the-job experiences will inspire apprentices to explore careers within the club including sports analysis, media management and coaching.
Becci Fox, CEO of the Solihull Moors Foundation, said apprenticeships are providing employees with invaluable experience and helping them develop a better understanding of what they want from their future.
"Apprenticeships are fantastic for the development of those who enrol onto the courses," said Becci. "They learn new skills relevant to the career they are interested and earn money at the same time.
"We're passionate about providing people with a platform to achieve their career ambitions while learning job-specific skills which can be applied both at Solihull Moors and in future roles.
"Apprentices work closely with our experienced and qualified team of staff and Ignite Training's tutors so they can develop the skills of not only those they work with, but themselves too.
"It's helping to shape the future of our club, and we're excited to see how this partnership develops and supports our long-term objectives."
The Moors offer a range of apprenticeship provisions with the club's current cohort studying either Ignite Training's Level 2 Community Activator programme or its Level 4 Sports Coach course.
Apprentices combine on-the-job work and development with weekly online learning sessions to establish the necessary skills, knowledge and behaviours required to thrive in the workplace.
Becci added: "When our apprentices aren't studying, they could be helping to deliver a session with one of our junior teams or assisting on matchdays – no two days are the same.
"What's great is apprentices can immerse themselves in everything we offer as a football club. They can assist with the foundation, our community arm or the football club itself – there are no barriers.
"Using the apprenticeship model really works for us because of the flexibility it provides to the employer and the learner. Ignite can tailor their teaching so every apprentice gets the most out of their learning experience by identifying areas of strength and where improvements can be made which benefit the club's overall productivity.
"That's really the joy of an apprenticeship – helping young people discover what they are good at and helping them prepare for the workplace."
Justin Merritt, CEO of Ignite Training, said: "Clubs operating in the Non-League football pyramid have a great opportunity to grow commercially and improve their reputation locally and nationally through apprenticeships.
"It's why we're pleased to see Solihull Moors commit to investing in the future by providing quality educational programmes suitable for people searching for their first job or individuals wishing to make a career change.
"Apprenticeships are still misunderstood by a large percentage of the population, with many assuming they are only for young people and serve only specific sectors.
"This could not be further from the truth, and Solihull Moors are proving this by providing everyone with a direct and proven career pathway to exciting opportunities in professional sport."