Reading sports coach climbs the career ladder via apprenticeships – and encourages others to do the same!
Posted on: 21st Dec 2022

Apprenticeships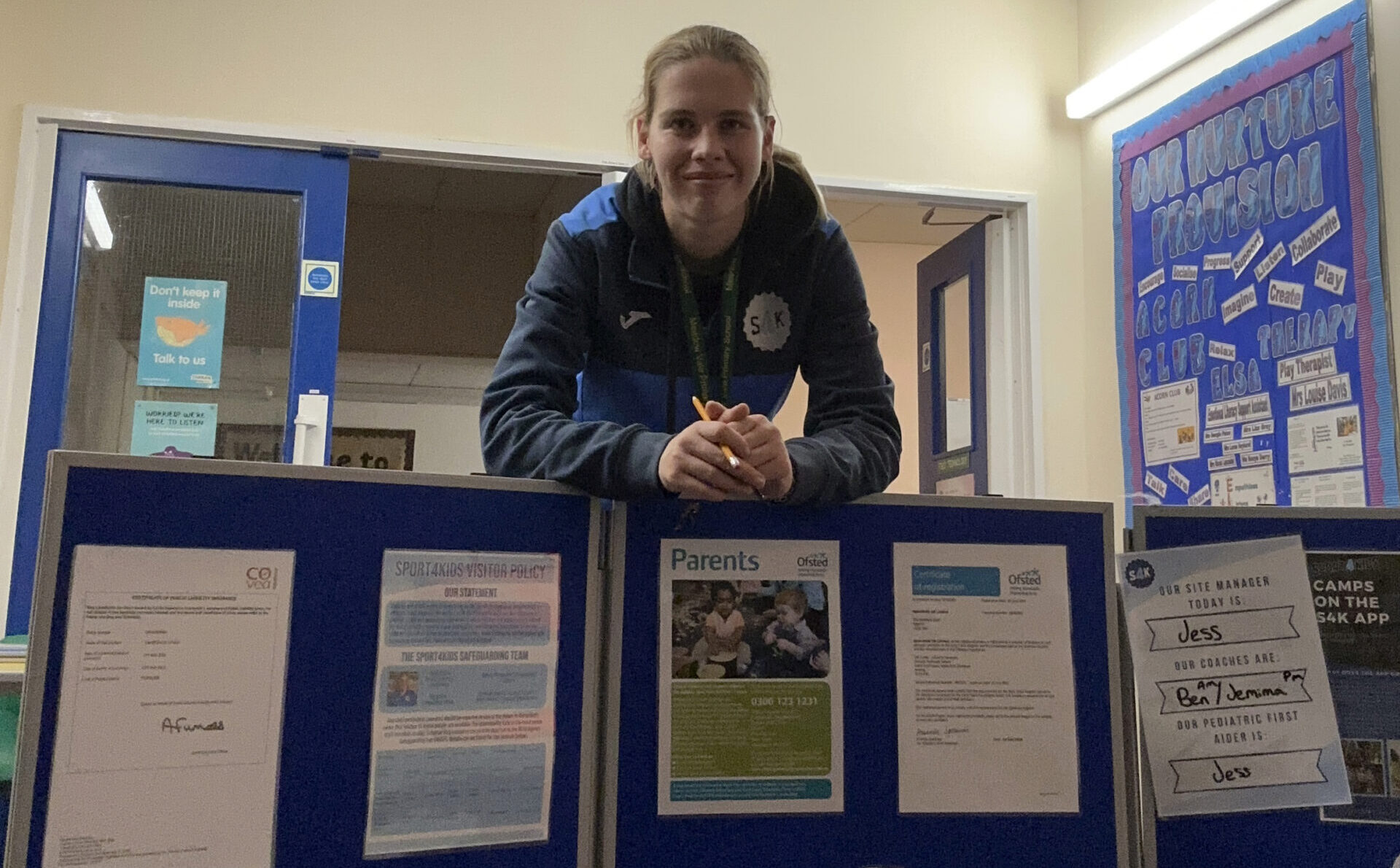 A Reading sports coach who became one of the UK's first graduates of a new apprenticeship programme is encouraging new and aspiring coaches to study a vocational qualification.
Jessica Tripp completed the all-new Level 4 Sports Coach standard with Oxford-based registered training provider Ignite Training as part of her employment with sports coaching company Sport4Kids.
The 20-year-old former Maiden Erlegh and BCA student combined full-time employment and coaching football programmes across Reading, Slough and Windsor with studies towards the Level 4 qualification which was launched in February 2021.
Two years after joining Sport4Kids, Jessica has now been promoted to Head of PE and hopes her story can inspire more people interested in pursuing a career or changing job roles to consider studying an apprenticeship.
"I've always had a passion for sport and PE, so becoming a sports coach makes so much sense to me," said Jessica. "The timing of the qualification being launched fitted perfectly with my role at Sport4Kids and it's amazing to be one of the first apprentices to graduate.
"It gave me a real sense of pride and the course has improved my own personal standards and shaped the way I deliver sessions.
"I love seeing youngsters achieve new goals and being able to inspire them through sport is a dream role for me. Taking what I learn in our lessons and applying it on-the-job is a great way to learn and I'm pleased I decided to enrol.
"My tutors Justin Merritt and Wayne Goss were a great help too and I'd like to thank them for all their support."
A report published by the Office for National Statistics (ONS) revealed 349,190 people started an apprenticeship during the 2021-22 academic year – an 8.6% rise year-on-year.
Furthermore, people aged 19 and older accounted for 73.8% of starts as employers use apprenticeships to assist with the professional development of their own staff.
Jessica believes apprenticeships are misunderstood, adding that people at all stages of their career can benefit from gaining a qualification.
"I feel like it's easy to be stereotypical about apprenticeships if you have never studied one before," said Jessica. "They're open to people of all ages and personally I've met and worked with colleagues and tutors who have been so helpful in progressing my career.
"If anyone is considering a career change or will be leaving school or college at the end of the year, I couldn't recommend an apprenticeship enough. They offer real-life experience which is so valuable, and you learn from knowledgeable tutors who are there to offer advice.
"I've developed contacts in the industry too all while getting paid, it's a win-win!"
Jess' Level 4 Sports Coach apprenticeship standard was the first to be awarded nationally by end point assessment organisation 1st4Sport.
Janine Allen, 1st4Sport End Point Assessment Manager, added: "It's great to be part of this historic achievement by working in the background with the team at Ignite Training over the course of Jess's journey to ensure that she was supported and prepared ahead of her end point assessment to achieve to the best of her ability.
"It's great to see the impact of apprenticeships and the opportunities that can arise off the back of apprentices hard work. We wish Jess all the best for the future as she embarks on her new chapter."
Based in Oxford, Ignite Training is a registered apprenticeship training provider delivering sport, marketing, content production, coaching teaching and management apprenticeships.
Customers include schools, councils, charities, professional sports clubs, the NHS and apprenticeship training agencies. Further information about its apprenticeship provisions is available online via Adult Education & Sport Apprenticeships | Ignite Training (ignitetraininguk.com).