NEXT STEPS! Why school leavers should consider an apprenticeship
Posted on: 17th Aug 2023

Apprenticeships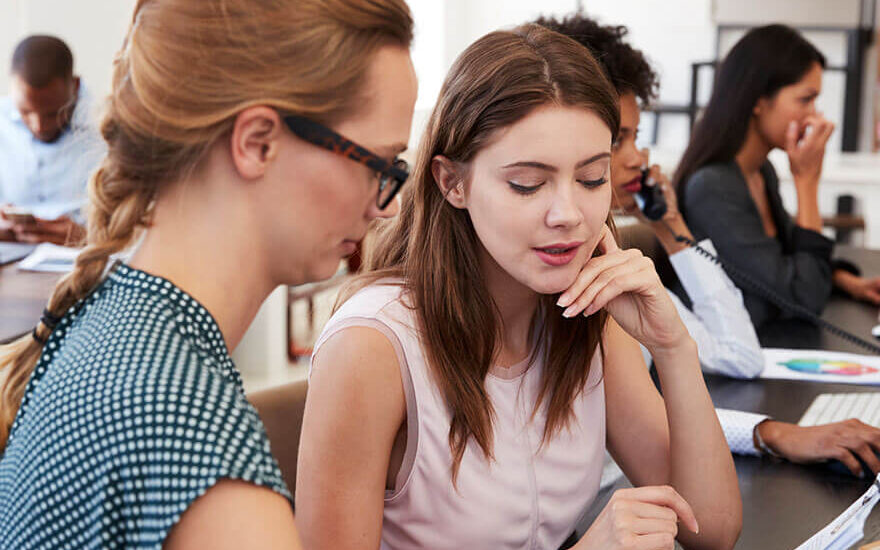 It's A-Level, BTEC and T-Level results day! And school leavers will be considering their options at this key moment in their educational and professional development.
While studying for a degree at university has long been championed as the more prestigious route, the landscape is shifting.
Apprenticeship enrolment figures and opportunities are on the rise with Government figures for 2022/23 revealing:
703,670 people are currently enrolled onto an apprenticeship programme.
Apprenticeship achievements increased by 20% from last year to 105,600.
Level 4 and 5 apprenticeships account for approximately a third of apprenticeship starts.
Here, we outline how a unique blend of practical experience, paid education, and early earning potential make apprenticeships an attractive option.
Developing practical skills
Unlike an exclusively classroom-based approach to academic learning, apprenticeships have the added benefit of immersing individuals in working environments.
This enables learners to gain practical skills that are highly valued by employers.
A 'learning by doing' approach fosters both a strong understanding of the industry in question and nurtures other transferable skills vital for workplace success, including problem-solving capabilities, adaptability and teamwork.
Earn and learn!
One of the standout advantages of apprenticeships compared with degrees is the financial consideration.
Instead of accruing student debt, apprenticeship providers will subsidise the cost of your education, in addition to the salary you earn while you learn.
In fact, recent research from the Sutton Trust suggests that those taking a Level 5 apprenticeship can expect to earn £52,000 more than most University graduates over the course of their career.
In addition, apprenticeships often lay the groundwork for future career opportunities by building a network of professional contacts.
Building your network
Apprenticeships often provide a unique opportunity to network and build relationships within a specific industry.
As apprentices work alongside experienced professionals, they have the chance to create connections that can prove invaluable in their future careers. These relationships can lead to mentorships, references, and even potential job offers, providing a significant advantage when entering the job market upon completion of the apprenticeship.
Best of both worlds
Traditionally, the choice between a degree or an apprenticeship has presented as a binary, either/or decision.
Yet, in reality, it is quite the opposite. Apprenticeships can act as a stepping stone towards higher education.
With Level 4 apprenticeships equivalent to one year of Bachelor degree-level study, and Level 5 equivalent to a foundation degree, many universities now hold apprenticeships in high regard.
Apprenticeships stand you in good stead should you want to continue your studies further down the line- a path many Ignite apprentices have taken already.
Setting you up for success
Apprenticeships are an appealing choice for school leavers.
The opportunity to develop valuable skills while earning a wage, combined with the chance to establish connections within their chosen industry, makes apprenticeships an excellent pathway to success.
Furthermore, with universities increasingly recognising the value of practical experience, apprenticeships are becoming an important bridge between education and career advancement.
It's important to remember that going to university is not the only route to success. Apprenticeships offer a dynamic, hands-on approach to learning, and an early start in building a promising career path in the industry you are passionate about.
At Ignite, we work with a number of employers as their chosen training provider and deliver the below apprenticeships:
Level 2 (Community Activator Coach)
Level 3 (Teaching Assistant, Teaching Assistant Sport, Junior Content Producer, Digital Marketer, Early Years Education, Sporting Excellence Professional, Team Leader/Supervisor, Community Health & Wellbeing Officer, Early Years Educator)
Level 4 (Sports Coach)
Level 5 (Learning & Skills Teacher, Operations/ Departmental Manager)
If you would like to learn more about our apprenticeships, get in touch today.