IGNITE'S Q&A – How to make an apprenticeship in your 30s work
Posted on: 9th Feb 2023

Apprenticeships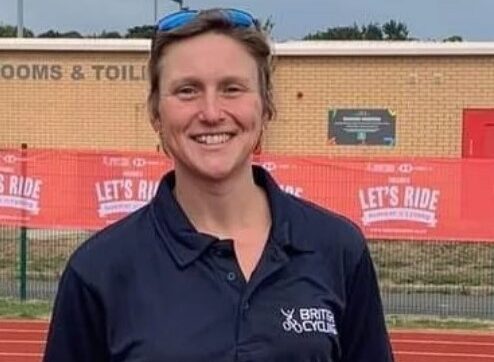 In the 2021-22 academic year, people aged 25 and older accounted for almost half (47.4%) of apprentices in England.
That is an extraordinary statistic given so many still associate vocational qualifications as an education pathway serving teenagers and young people only.
Ignite Training works with apprentices in their 30s, 40s, 50s – some are even in their 60s – every week to help them develop, learn new skills and progress their careers.
IGNITE'S Q&A
Some apprentices study their qualification as part of their existing employment while others leave their previous job to begin a new role entirely.
With significant increases to the cost-of-living, what are the realities of starting an apprenticeship with a new organisation? Is it possible? And if so, how do you make it work?
Kim Barber left her career in retail to work as a Community Coach for British Cycling in 2022. We asked her to deliver some key insights into what it's like to study an apprenticeship as a mature student when beginning a new role with a different organisation.
You can read our Q&A in full below:
What made you want to start an apprenticeship in yours 30s?
Kim: I had left my job working in the retail sector and saw the job advert to work for British Cycling which intrigued me.
I read through the job description for the apprenticeship and saw that the main element of the role was to set up an inclusive cycling hub for disabled people in Plymouth. The job had many aspects that I can be passionate about, access to sport for disabled people, cycling and to work with a governing body I had idolised.
I have a multitude of coaching qualifications already but had never used them as my job, this was my opportunity to try working in another industry.
Is cycling your passion then – something you want to do in the future?
Kim: Yes! I had grown up being fascinated by the sport and following cycling, particularly when the exposure cycling had was through the Olympics.
That's without mentioning the success story that Team Sky had as they entered the Tour de France.
Tell us about your role at British Cycling and what you do on a weekly basis?
Kim: My job title is a Community Coach. My main responsibility is to help setup an inclusive cycling hub in Plymouth.
My aim is to make the hub more sustainable for future generations. I work closely with Plymouth City Council's Sports Development Unit and will be an additional coach for them and help to support other cycling sessions in Plymouth such as Breeze rides and Bike and Baby sessions.
I also visit British Cycling's head office in Manchester for delivery days every couple of months. This gives me a chance to understand the organisation in greater detail as we go over performance related targets and have workshops.
What would you say has been the biggest challenge by starting an apprenticeship in your 30s?
Kim: Taking a significant pay cut to be able to do the job has been the biggest challenge.
My partner and I had many discussions about whether we could afford for me to study this apprenticeship. I am on an apprenticeship wage and still must pay a mortgage, bills plus food and fuel.
The cost of living has made this challenging. Thankfully, I have the support of my partner to continue doing what I'm passionate about, but it hasn't come easy.
What would you advise people in a similar situation to yourself to do?
Kim: None of my decisions were made lightly. I would tell people to really consider whether they can financially afford to take on an apprenticeship in today's climate and whether they have the support of others.
Afterall there is no guarantee that I will be employed after the apprenticeship.
How do you find the education part of your apprenticeship?
Kim: A minimum of six of my working hours each week are dedicated to training. I hold a Sport Science degree, so part of this course is a re-cap or refresher for me.
I have been able to better review my experiences as a coach and discuss topics with greater depth because of this.
So how are sessions delivered and how often do you study?
Kim: There are weekly online lectures each week where the lecturer will go through course topics, and we will discuss this area to better understand it.
The topics will relate to modules in the course workbook.
The workbook is sent electronically prior to the lectures and shows the marking criteria and outlines the whole course. It is very simple to follow.
Assignments are sent by the lecturer and will have additional work to complete that will help develop the coach and evidence folder for the participant before the final assessment.
Finally, would you recommend an apprenticeship to someone considering a career change in 2023?
Kim: The experiences I have had in my role as an apprentice have been beneficial and as a cycling enthusiast, I have been able to understand more about British Cycling than I ever would have thought possible for the industry.
British Cycling has been very supportive of me in my role, and I have made many connections with people in the company throughout the nation and have attended many different events.
I have enjoyed my apprenticeship with them. I would advise people to thoroughly think through taking on an apprenticeship later in life, due to financial restraints and family commitments they may have.
I have had the support to take on this apprenticeship, but I have had to make some sacrifices to do so – that would be my best advice!
Learn more today!
If you're aged 25 or older and would like to learn more about our apprenticeship standards, contact a member of our team today!
Phone – 0300 303 0890
Email – hello@ignitetraininguk.com