Ignite Training wins School / College Engagement Employer Award
Posted on: 23rd May 2022

Ignite News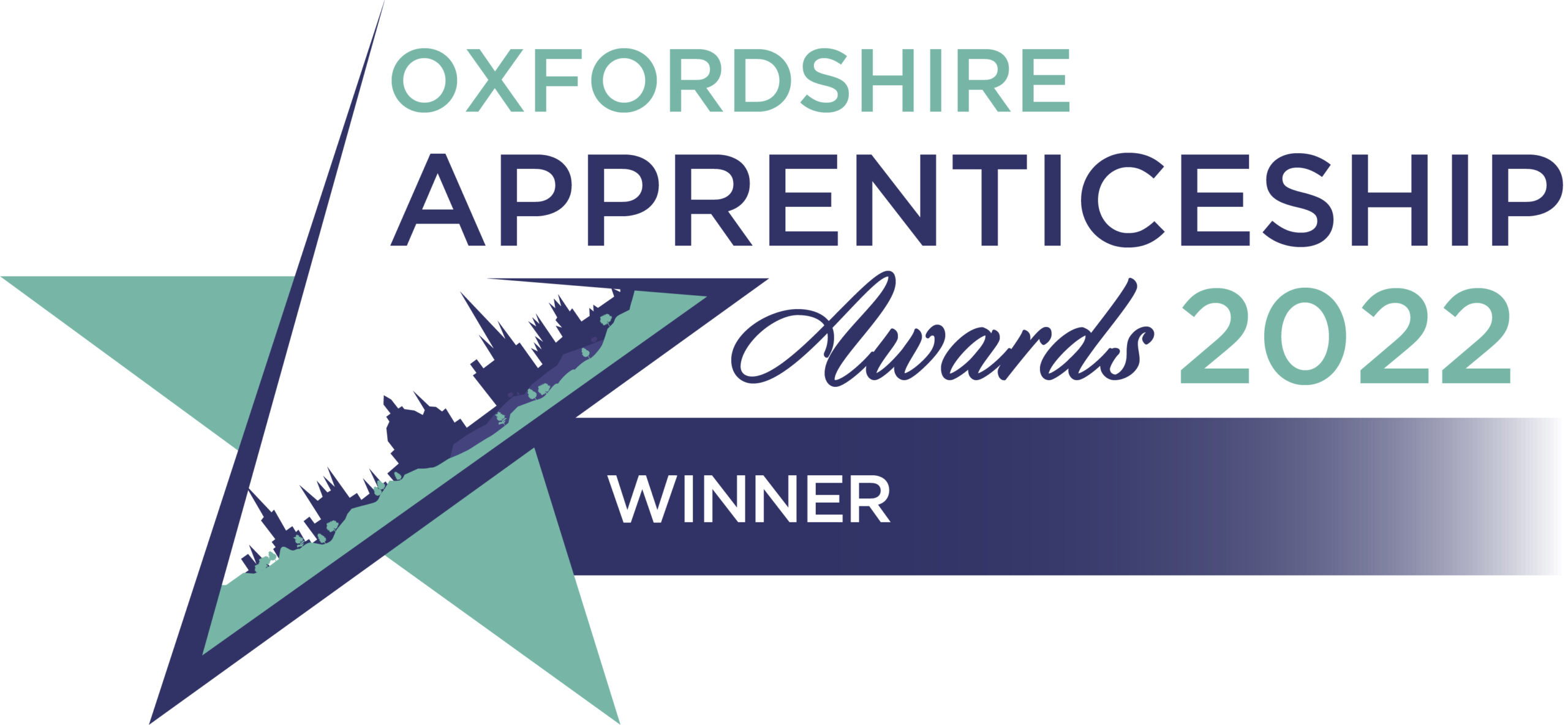 Ignite Training scooped the School / College Engagement Employer prize and was highly commended in two other categories at last night's Oxfordshire Apprenticeship Awards.
Hosted by OxLEP Skills, the Oxfordshire Apprenticeship Awards celebrated its sixth staging this year. The ceremony shines a light on successes across apprenticeship schemes which provide opportunities to people living across the county.
We were delighted to be chosen as winners in the School / College Engagement Employer category, sponsored by Harwell Science and Innovation Campus. The award recognises our commitment to going above and beyond to engage local students and inspire the next generation.
Our team also earned highly commended in the Apprenticeship Employer of the Year – less than 250 employees – category. There was success too for Kyle Bestley, who was also highly commended in the Training Provider Individual Award category.
Last night's celebration follows on from the outstanding achievements of our team last year where former apprentice George James won two awards General Manager Hannah Bladen earned highly commended in the Apprentice Champion Award category.
Justin Merritt, CEO of Ignite Training, said: "On behalf of everyone at Ignite, I would like to extend our congratulations to all winners and finalists at this year's Oxfordshire Apprenticeship Awards.
"We were thrilled to be shortlisted in three categories. It is a true testament to the hard work and passion across the board amongst our apprentices, tutors and all the staff at Ignite Training.
"We are incredibly proud to win the School / College Engagement Employer Award. Inspiring the next generation and helping individuals realise their true potential through our apprenticeship and adult education provisions is what our work is all about.
"For the team to be recognised for their work means a great deal to everyone.
"As apprentice champions, it is so important to celebrate the achievements of apprentices across Oxfordshire. We would like to thank OxLEp Skills for hosting another successful event."
This year's ceremony highlighted the best in apprentices and providers in 10 different categories.
The headline sponsor for 2022 was The Fiona Wheeler Charitable Foundation in memory of Fiona Wheeler. Awards were individually sponsored by a range of local businesses.
Other winners on the night were:
Michael Rafferty: Careers Champion Award
Stephen Whiting: Training Provider Individual Award
Kelly Huggard: Intermediate Apprentice of the Year Award
Jordan Davies: Advanced Apprentice of the Year Award
Nicole Nielsen-Pike: Higher Apprentice of the Year Award
Emily Brandish: Special Recognition Award
Priory Cast Products: Apprenticeship Employer of the Year (less than 250 employees) Award
Oxford Biomedica: Apprenticeship Employer of the Year (more than 250 employees) Award
Ryan Taylor: Shining Star Award