Earlier this week, we shared the exciting news that two core divisions within Ignite Sport UK have been created – Ignite Training and Ignite Sport.
We revamped our structure to provide greater clarity of our core services including apprenticeships, adult education and coaching.
Here, our CEO and founder Justin Merritt explains more about our expansion and vision for the future.
Sport and education have been at the heart of what we do for more than 22 years.
We have nurtured generations of professionals in coaching, teaching and business, inspiring people of all ages, abilities and cultures to reach their potential.
It has been quite a journey in which we have developed our team, services and outputs. The past 18 months provided unchartered challenges amid the pandemic. But every obstacle created opportunity.
Many organisations used the pandemic to upskill new and existing staff via apprenticeships and adult education programmes. Additionally, demand for wellbeing support and physical education programmes also increased. Our team stepped up and we delivered.
But lockdown also gave us the opportunity to step back, reflect and take the time to examine our own business. We reached the conclusion that rebranding and establishing new clear divisions would help us expand nationally and make our services more accessible to businesses and individuals.
It's not that Ignite Sport UK was not serving its purpose, far from that. Instead, we are now set-up to accommodate an increase in demand for vocational qualifications and apprenticeship training.
So, what has changed?
We have established Ignite Training to work in partnership with employers to provide a complete package of support for all their apprenticeship recruitment needs. At Ignite Training we create apprenticeships and training programmes that both develops the learner and the employer's organisation. We provide programmes that focus on teaching, business, content production and marketing and sport. Ignite Training also provides adult education short courses to individuals and groups.
Ignite Sport remains part of our structure, but will now focus on delivering coaching, school PE, community-based sports, 16+ education programmes and events.
Rebrand
Our rebrand is an important development in our business journey and will enable us to provide more apprenticeship training services while maintaining delivery of our PE, school sport and community-based programmes. We remain committed to delivering quality training programmes to businesses, schools, sports clubs, charities and other organisations.
Our renewed focus and clear sense of direction is the culmination of more than 20 years of experience and maintains our core values which include participation, friendship and quality.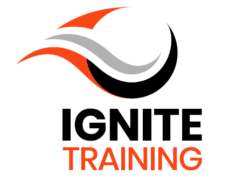 Our team
To support our growth, we have invested in developing our team at Ignite Training.
We are pleased to welcome Sorcha Murphy, our Business Development Manager, Mark Haining, Adult Education Manager, and Wayne Goss who will deliver our Level 4 Sports Coach apprenticeship. Leigh Tomlinson remains part of our team too, working as Lead Tutor and Head of Quality and Compliance.
Sorcha, Mark and Wayne are excellent additions to Ignite Training. Together, our team will act as touchpoints for our apprenticeships from intermediate Level 2 to degree Level 5 and adult education programmes.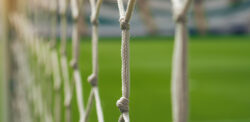 Apprenticeships
There has never been a better time to invest in upskilling staff via apprenticeships.
Since we founded Ignite Training in 1999, apprenticeships have been revolutionised and now support almost all professions. They help people of all ages learn job-specific skills and gain qualifications required to develop their careers. A recent survey by St Martin's Group revealed 98% of businesses that employed an apprentice experienced positive company benefits.
It is our ambition to cement our position as a market leader in providing organisations with quality apprenticeship training programmes delivering strong outcomes for individuals and employers.
The economy remains challenging. But investing in the workforce is crucial to the nation's economic wellbeing and recovery.