Ignite Training to attend annual OxLEP Oxfordshire Apprenticeship Awards
Posted on: 18th May 2023

Ignite News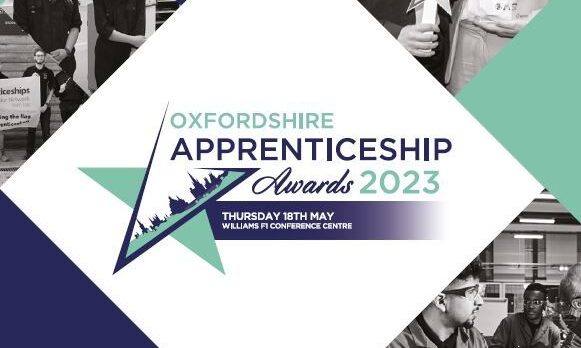 We are pleased to be attending the OxLEP Oxfordshire Apprenticeship Awards at the Williams F1 Conference Centre, based in Wantage. The Oxfordshire Apprenticeship Awards were launched in 2017, with the seventh annual event taking place this evening.
Our Business Development Manager, Sorcha Murphy nominated our training client, Oxfordshire Youth for the 'Apprenticeship Employer of the Year (Less than 250 Employees)' award. Oxfordshire Youth are a charitable organisation that ensure Oxfordshire's Young are safe and thrive in their environments. A very well deserved nominee who have been shortlisted to the final three.
Our sister company, Ignite Sport will be joining us as their
own employed apprentice, Josh Read-Strahan, was nominated for the 'Apprenticeship Intermediate Apprentice of the Year' award, and is now one of three finalists amongst Cameron Bastable and Timmy Blake. Josh is employed as an Apprentice Sports Coach, and the nomination is extremely well-deserved and earned.
We wish Josh and Oxfordshire Youth good luck, and look forward to the evening!
Or go follow our Instagram @ignitesport_uk to see plenty of stories and live BTS updates during the evening!