Ignite Sport Community Activator Coach wins Oxfordshire Apprenticeship of the Year Award
Posted on: 12th Jun 2023

Apprenticeships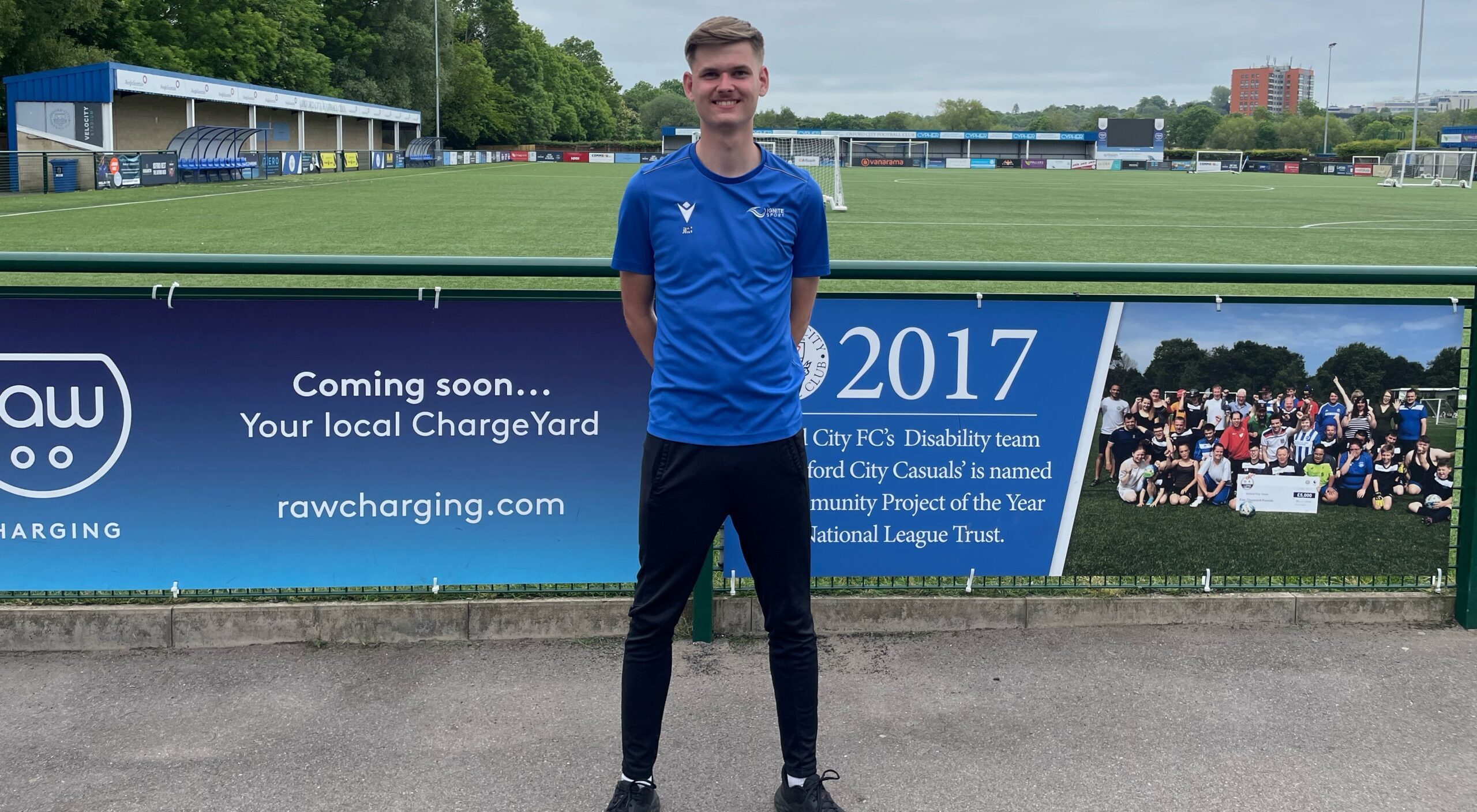 Ignite Sport apprentice Joshua Read-Strahan has won Apprentice of the Year at the prestigious Oxfordshire Apprenticeship Awards.
He was awarded the accolade in both the intermediate and overall categories for his outstanding performance in his Level 2 Community Activator Coach Apprenticeship, which is delivered by sister company Ignite Training.
The sports-mad former Iffley Academy pupil has demonstrated real determination to build on his passion for sport.
Josh found out about the apprenticeship opportunities offered by Ignite at a school careers 'human library', and with support from his teacher and through gaining valuable work experience, he was employed as an apprentice in October 2021.
Josh delivers sport, physical activity and classroom support in a range of schools, as well as delivering holiday camps and community sporting activities across the county.
He was also invited back to Iffley Academy to deliver an assembly on his apprenticeship with Ignite and how it aligns with his personal development and career aspirations.
Joshua said: "I would like to thank my parents, my former teachers at Iffley Mrs Whitehead and Miss Nicholas, and Hannah and Kyle at Ignite for all their support. Without them, I would not be doing this apprenticeship and winning the awards would not have been possible.
"There is no limit to what you can achieve if you put your mind to it. You can prove yourself by finding an apprenticeship and an employer that sees your potential and wants to support you in achieving you goals."
Ignite Group Head of Community Hannah Bladen said "It is fantastic to see Joshua rewarded for his hard work and commitment to his apprenticeship.
"His self-confidence has improved leaps and bounds and his Level 2 Distinction grade was so well-deserved. I look forward to supporting him further now that he has progressed to the Level 3 Standard.
"Joshua has overcome many challenges head-on, and now serves as a role model to children and young people at his previous schools, inspiring them to follow in his ambitious footsteps.
"These qualifications will help him achieve his ambition of building a career in the sport or education industries. I would like to extend my congratulations to all the finalists in this year's awards."
Based at Oxford City FC, Ignite Training is a registered training provider for sport and education qualifications which are delivered nationally. It holds main provider status with the Education & Skills Funding Agency (ESFA), and recently renewed its matrix Standard accreditation. If you would like to find out more about our apprenticeship programmes, visit the webpage here.