COMMENT: How organisations can seamlessly blend full-time responsibilities with employees' professional development
Posted on: 8th Sep 2023

Apprenticeships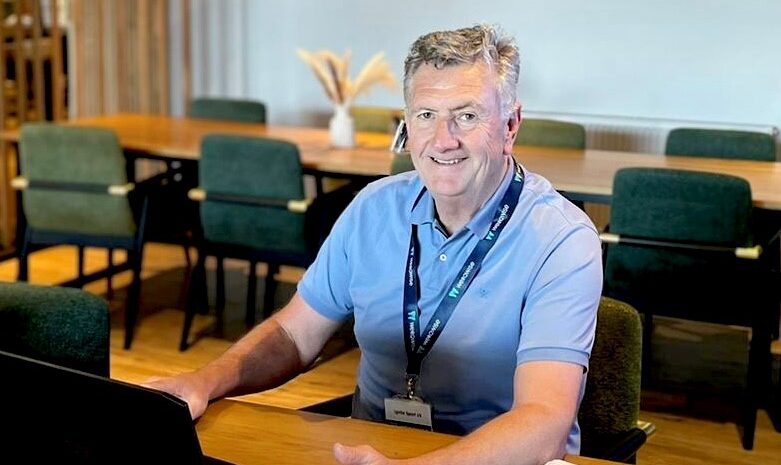 Neville Algar, Head of Education at Ignite Training, discusses why flexibility should sit at the heart of every apprenticeship to deliver a quality and practical learning experience
Career progression is valued more by employees now than ever before as our working practices adjust to the hybrid era which prioritises job satisfaction, flexibility and wellbeing.
The opportunity to develop professionally can be the difference between a person accepting a role or turning it down in favour of a vacancy with a stronger professional development pathway.
While apprenticeships serve a key purpose to employers of all sizes by delivering quality, cost-friendly, educational programmes, it is without question that some organisations remain sceptical.
Despite this, over 700,000 people in England were actively engaged with an apprenticeship in the last academic year. That represents approximately 1.5% of the country's adult population, an extraordinary statistic when you think about it.
For me, it's a clear marker of how far vocational qualifications have progressed since the turn of the millennium and showcases that apprenticeships can be delivered to everyone – regardless of their profession, experience or existing qualities.
Of course, every apprenticeship being delivered in the UK right now is done so as a result of buy-in from an employer. One of the most common barriers among organisations yet to invest in the power of apprenticeships is their assumption of the commitments required by the learner to training.
After all, Continuing Professional Development (CPD) opportunities are not limited to apprenticeships. They can include quickfire seminars, short workshops, attending conferences or events and other online e-learning platforms too.
By enrolling employees onto an apprenticeship, you are making a commitment. The biggest being that 16% of their working hours – assuming they work 37.5 hours each week – are now dedicated to professional development via specific external training delivered in the workplace or on-the-job learning such as mentoring and shadowing.
In our opinion, this commitment should not be viewed as a tie but instead an opportunity. We already know apprenticeships are proven to enhance productivity, develop job-specific skillsets within your workforce and improve staff retention.
The key is to work with a training provider with a strong track record of managing learners' development so they can continue to fulfil their existing responsibilities while enhancing their own professional skillsets.
Flexibility sits at the heart of this approach. At Ignite Training, we find reinforcing knowledge, skills and behaviours over a period of time appropriate for each individual learner to be the most effective way to develop people's professional qualities.
It's a multi-faceted approach which blends online learning with one-to-one and group sessions with the ultimate aim of allowing off-the-job training linked to an organisation's business objectives to fit in seamlessly with their working operation.
This could mean that we plan the programme learning window so employees study knowing they have sufficient time and resource to combine 'learning with their earning'.
We can also tailor off-the-job training and development practices to include assignments, workplace shadowing and self-directed learning – all of which fit within the Government's new baseline regarding training.
Employees are increasingly seeking value and purpose in the workplace. It is the responsibility of the employer to deliver this, and apprenticeships can go a long way towards creating a positive, healthy and inspired workforce that is fit for the future.
Neville Algar, Head of Education at Ignite Training.