Apprenticeship Focus: The degree level programme designed for team leaders at professional sports clubs
Posted on: 2nd May 2023

Apprenticeships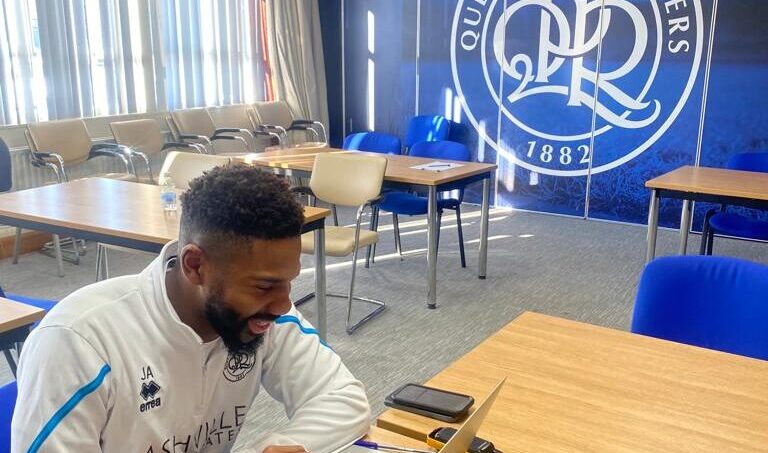 Whether you are looking to employ a young professional, someone with vast experience or simply upskill existing staff, there is an apprenticeship programme out there for everyone.
Vocational qualifications come in all shapes and sizes.
Some are equivalent to five GCSE passes and can take 12 months to complete. Others are equal to a master's degree and require several years of study before an end-point assessment.
Between both ends of all apprenticeship standards is Ignite Training's all-new Level 5 Operations Manager programme.
In our latest blog, we shine a light on the programme which is helping sports clubs, charities and professional organisations upskill employees' knowledge of key business development tools, how to lead multiple teams and approach stakeholder relationships.
Our overview 
Launched in September 2022, Ignite Training's Level 5 Operations Manager programme is suitable for anyone who already has team and project management experience.
The courses teachers learners how to support, manage and communicate change, plan, organise and manage resources, communicate organisational vision, manage talent and performance and give constructive feedback.
Typically, this course will take 18-24 months to complete and training includes:
Weekly access to a skills coach
Regular face-to-face masterclass sessions
Embedded skills learnt in the workplace
READ MORE: Apprenticeships are for everyone, says Level 5 Operations Manager apprentice
Who can enrol?
The apprenticeship is designed for established professionals with existing leadership qualities, and therefore would suit current or new employees with appropriate experience.
There is no deadline to enrol, and – even better – levy paying organisations will be able to access training for FREE! Our experienced and qualified administration team will be able to assist with levy claims and guide you through other employer incentives.
Other key responsibilities of staff who might consider enrolling can include:
Creating and delivering operational plans
Managing projects
Leading and managing teams
Managing change
Financial and resource management
Latest skills and knowledge
EFL Championship club Queens Park Rangers is one of several professional sports clubs to enrol staff onto our Level 5 Operations Manager programme.
Three members of staff in the club's academy are studying the programme to enhance their already established leadership skillsets and knowledge.
Alex Carroll, Academy Director at Queens Park Rangers, told us apprenticeships allow professional clubs to tailor qualifications which can assist with personal and professional development.
"One of our key objectives is to provide an environment for our staff and players where they can develop and become the best version of themselves," said Alex.
"We're in a results driven industry, but at the same time it's essential we support individuals so they can thrive either with or away from QPR. That means ensuring our workforce is equipped with the very latest industry skills and knowledge which helps our Academy produce outstanding talent.
"Apprenticeships can be adapted to suit employees of all ages and experiences. We'd strongly recommend other professional and semi-professional clubs to consider investing in vocational qualifications."
READ MORE: Queens Park Rangers invest in the power of apprenticeships
Age is no barrier
Latest Government statistics show people aged 19 and older account for almost three-quarters (71.6%) of all apprentices in England.
Luton-based railway worker Bob Bryce is believed to be the country's oldest apprentice at 78. At Ignite Training, we work with multiple people aged 60+ helping them continue to learn new skills.
They include Paul Virgo, a Skills and Training Manager at Birmingham City FC Community Trust. He said believes age should be no barrier to beginning an apprenticeship.
"What's often misunderstood is that apprenticeships are for everyone, not just school leavers," said Paul. "It doesn't matter how old you are, how experienced you are in your profession or your job title – I can guarantee there is an apprenticeship out there for everyone.
"They allow learners to combine full-time work with real life on-the-job development while gaining an industry recognised qualification. I only see this as a positive and hope more people my age consider finding a programme in 2023."
Learn more today!
If you represent an organisation considering hiring an apprentice, speak to our friendly team who can provide more information.
Our Business Development Manager Sorcha Murphy can be contacted via s.murphy@ignitesportuk.com or speak to our team via hello@ignitetraining.com.
We hope to hear from you soon!