Active Wellbeing: The free online course which helps organisations prioritise employee wellbeing
Posted on: 14th Jan 2022

Adult Education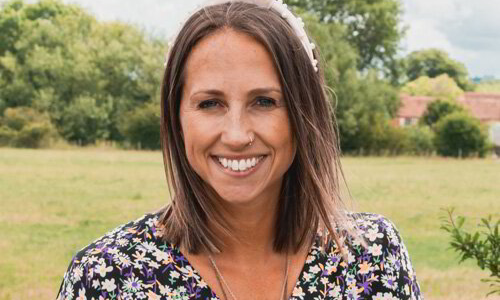 Businesses are being encouraged to prioritise employee wellbeing this month via a free online programme which promotes positive mental and physical health in the workplace.
Oxford-based Ignite Training has partnered with wellness expert Natalie Davis and City of Oxford College to deliver Active Wellbeing so organisations can support staff in developing a positive mental mindset.
The course is free to access to anyone aged 19 or older living in Oxfordshire, Berkshire or Surrey and comprises of four flexible two-hour workshops which cover three units including promoting healthy lifestyles, session planning and session delivery.
Graduates of the course receive a Level 2 Certificate in Leading Health Related Activity Sessions and will be able to deliver activities in the workplace which promote wellbeing and a healthy lifestyle.
Natalie said the course provides businesses with a great launchpad to place wellbeing at the heart of any workplace while helping colleagues reach their full potential professionally and outside of work.
"Our mindset and mental wellbeing form a significant part of any person's overall health," said Natalie. "Active Wellbeing is about providing organisations with the necessary tools so they can educate colleagues to manage their mind as effectively as their body.
"The knowledge gained from studying this short course will help graduates to deliver internal sessions which reframe negative thoughts and consequently lead to happier and healthier workplaces with increased productivity.
"Whether you're an established professional in your field or just starting your career, Active Wellbeing can help positively impact your workplace through structured and challenging sessions."
A study by the National Science Foundation found the average person has between 12,000 to 60,000 thoughts per day. Of those, 80% are negative and 95% are repetitive thoughts from previous days.
Active Wellbeing provides learners with a series of online resources and a delivery toolkit so they can support colleagues via exercise, activities, self-motivation and organisation. The programme also educates how factors such as diet, the outdoors and endorphins contribute to a person's overall health.
Natalie added: "The COVID-19 pandemic prompted a significant shift in how we value our overall wellbeing and it's encouraging to see organisations welcome programmes like Active Wellbeing.
"Our course is about helping others to support not only themselves, but also those around them through fun and engaging activities. Championing wellbeing in the workplace is a great skill to have and can ensure everyone has the confidence to speak openly about their mental and physical state.
"Signing up is free, so I'd strongly recommend businesses to start 2022 by placing employee wellbeing at the top of their priorities."
Justin Merritt, Ignite Training CEO, added: "The importance of our overall wellbeing has been underlined through the pandemic and we recognise the value in educating adults on this important topic.
"We're pleased to partner with Natalie and City of Oxford College to develop a new generation of wellness coaches and leaders who together can inspire a positive mindset among colleagues, friends and family."
Ignite Training's Active Wellbeing programme is a free qualification for anyone aged 19 or older living in Oxfordshire, Berkshire or Surrey. It's suitable for instructors and group leaders in all workplace, community or activity centre settings.
For further information about the programme and to sign-up, contact courses@ignitesportuk.com.