A Christmas Message from Ignite Training CEO Justin Merritt
Posted on: 23rd Dec 2021

Christmas Message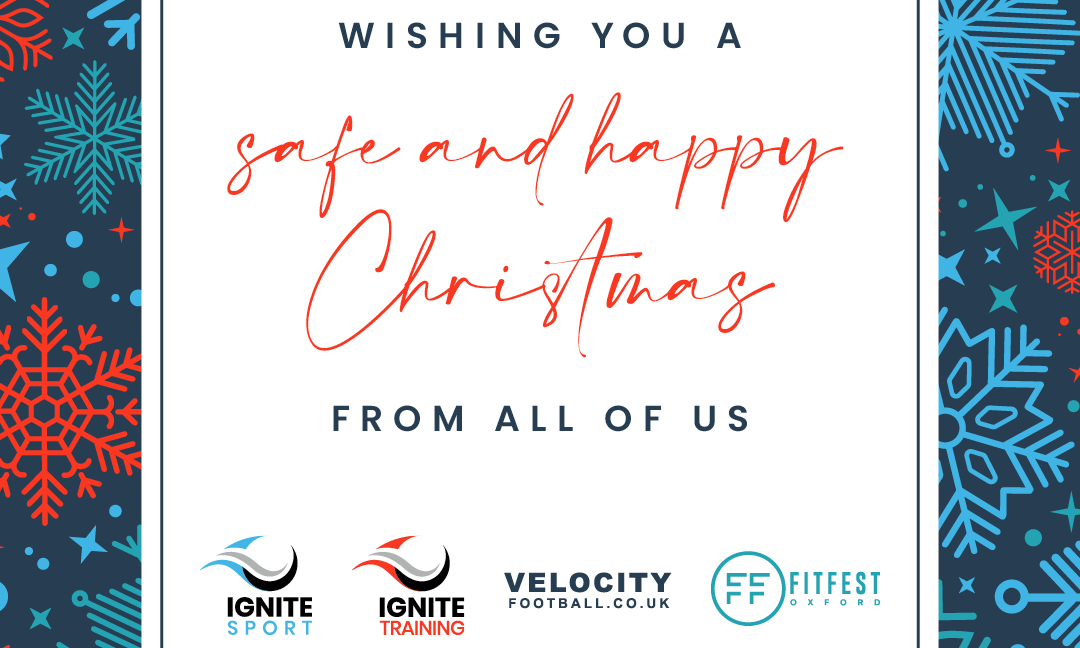 It seems remarkable another year of developing individuals and businesses through training and sport is reaching its conclusion.
The past 12 months have been challenging, but equally it has been a period of significant growth and development for the business and our team. Despite COVID-19 and its subsequent social restrictions, we enter the new year with fresh goals to achieve across our core services.
For this I must thank our outstanding team of tutors, coaches, apprentices and backroom staff whose hard work has helped us develop our outreach, engagement and community work.
Their enthusiasm has been essential in fulfilling our recent rebrand to create two divisions within Ignite Sport UK and provide greater clarity to clients of our core services in training and coaching.
Apprenticeships have without question been our biggest area of growth in 2021. Demand for vocational qualifications and workforce training has grown exponentially with more employers understanding the vast benefits of developing new and existing staff.
Consequently, we've upscaled our portfolio to deliver apprenticeships from Levels 2 to 5 in not just sports coaching, but also teaching, content production and marketing.
It has been great to work with so many new organisations and individuals to help develop a skilled workforce for the future and we look forward to broadening our client base through 2022.
With growth comes new members of staff. We're pleased to welcome Mark Haining, Sorcha Murphy and Wayne Goss to our team and make our apprenticeship delivery on a national scale possible.
Sticking with apprenticeships, in May we were proud of two colleagues who picked up individual honours at this year's Oxfordshire Apprenticeship Awards.
George James won the Special Recognition prize and jointly received Apprentice of the Year after completing a Level 2 Community Coaching apprenticeship in September 2020. George has since completed a further qualification in Customer Service with our partners Oxford City FC.
Our General Manager Hannah Bladen was also highly commended in the Apprenticeship Champion category. George and Hannah should be very proud of their achievements.
Running parallel with our training and education services has been our work in the community. Sport and physical activity have critical roles to play in supporting people's mental and physical wellbeing.
They not only facilitate the development of essential life skills, but also help create new connections on and off the pitch which inspire us to lead better lives.
It gave me a great sense of pride to see our team proactively use sport as a lever to help families in need in January by distributing hundreds of care packages to schools and community centres during lockdown.
Their efforts set a precedent for the remainder of the year, with several members of the team completing the Oxford Half Marathon in aid of Thomley in October. Our own student Alex is rounding off our charitable efforts this year by cycling an incredible 100 miles in December to raise funds for Autism Family Support, a charity close to his heart.
Looking ahead, 2022 promises to be another exciting year of development and progression at Ignite. We truly believe there is no better time to invest in upskilling staff via vocational qualifications, particularly with the Government's incentive payments scheme lasting until the end of January.
We have strong ambitions to further expand our delivery of apprenticeships and adult education programmes all while supporting the provision of sport locally through strong community partnerships.
Before signing off for the new year, I'd like to take a moment to remember our late, great, friend and colleague Mickey Lewis who we sadly lost in March following a short illness.
Mickey's energy, passion and love for sport and development embodied what we are trying to achieve at Ignite. I know his story and character has inspired colleagues and students to go on and achieve great things professionally.
We miss him very much and our thoughts remain firmly with Mickey's family during the festive season.
Everyone at Ignite would like to wish our colleagues, friends and followers a very Merry Christmas and a Happy New Year.
Justin, CEO of Ignite Training and Ignite Sport.